BLACK FRIDAY SALE - USE "BE_GRATEFUL" AND GET 25% OFF!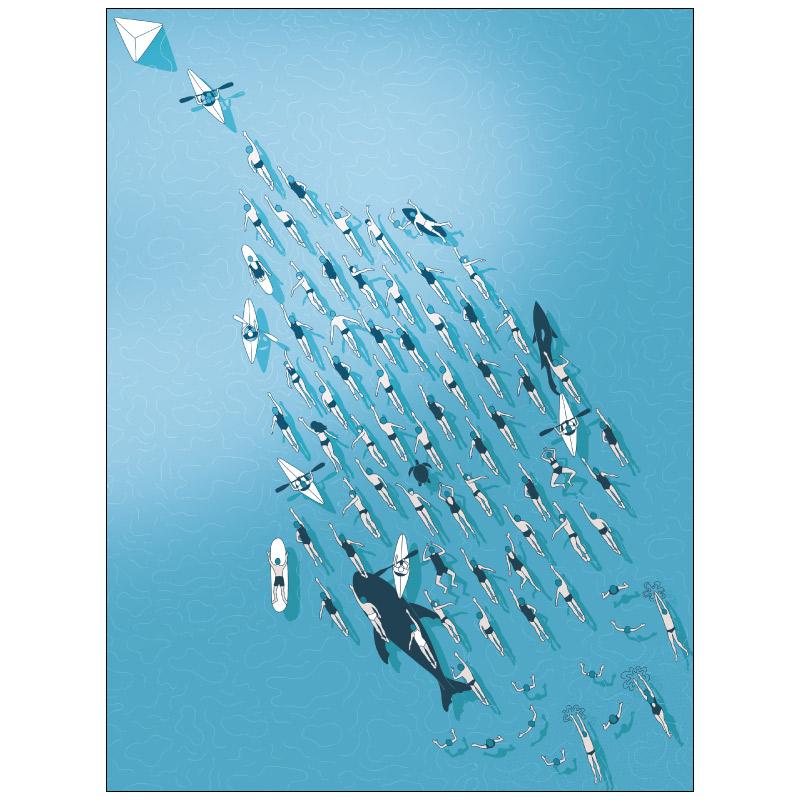 For us, the absolute best open water swim is from a little beach in the Pacific, called Dig Me. Launching pad for the most prestigious one day racing event on the endurance calendar - the Hawaiian Ironman World Championships. What's not to love? Sea turtles, dolphins, warm water, sunny blue skies... we could go on and on.
Original EC art on a 18x24 poster print made on thick, durable, matte paper. A statement in any room. These puppies are printed on archival, acid-free paper. Printed in America.