BLACK FRIDAY SALE - USE "BE_GRATEFUL" AND GET 25% OFF!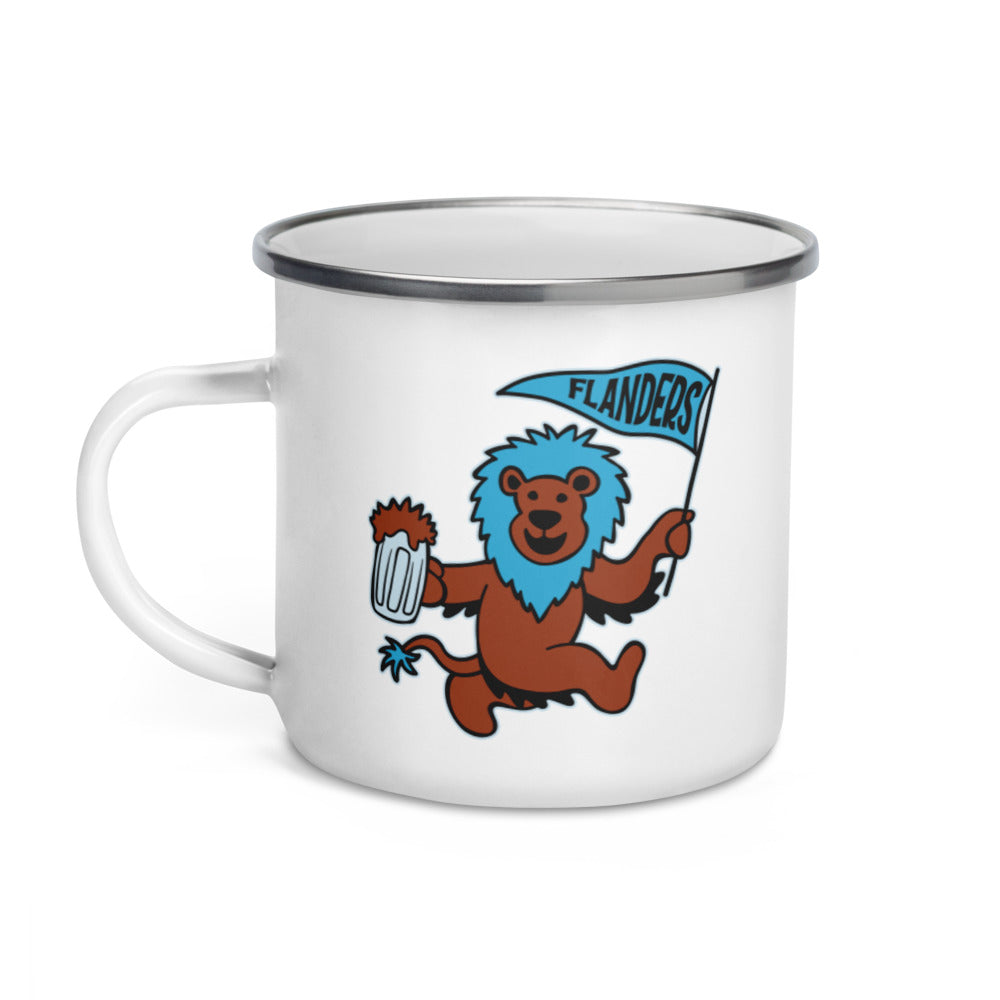 The Lion of Flanders...de Leeuw van Vlaanderen represents the best of every generation of Flemish riders who braved and conquered the cobbled Classics. Those who raced like lions as true heroes of Flanders.

Every happy camper needs a unique camper mug. It's lightweight, durable and multifunctional. Use it for your favorite beverage or a hot meal, and attach it to your bag for easy access on a hike.

• Material: Enamel
• Dimensions: height 3.14″ (8 cm), diameter 3.25″(8.25 cm)
• White coating with a silver rim
• Hand-wash only

Attention! Don't heat liquids or food directly in the mug—it can damage the coating.