FREE SHIPPING IN U.S. FOR ORDERS OVER $100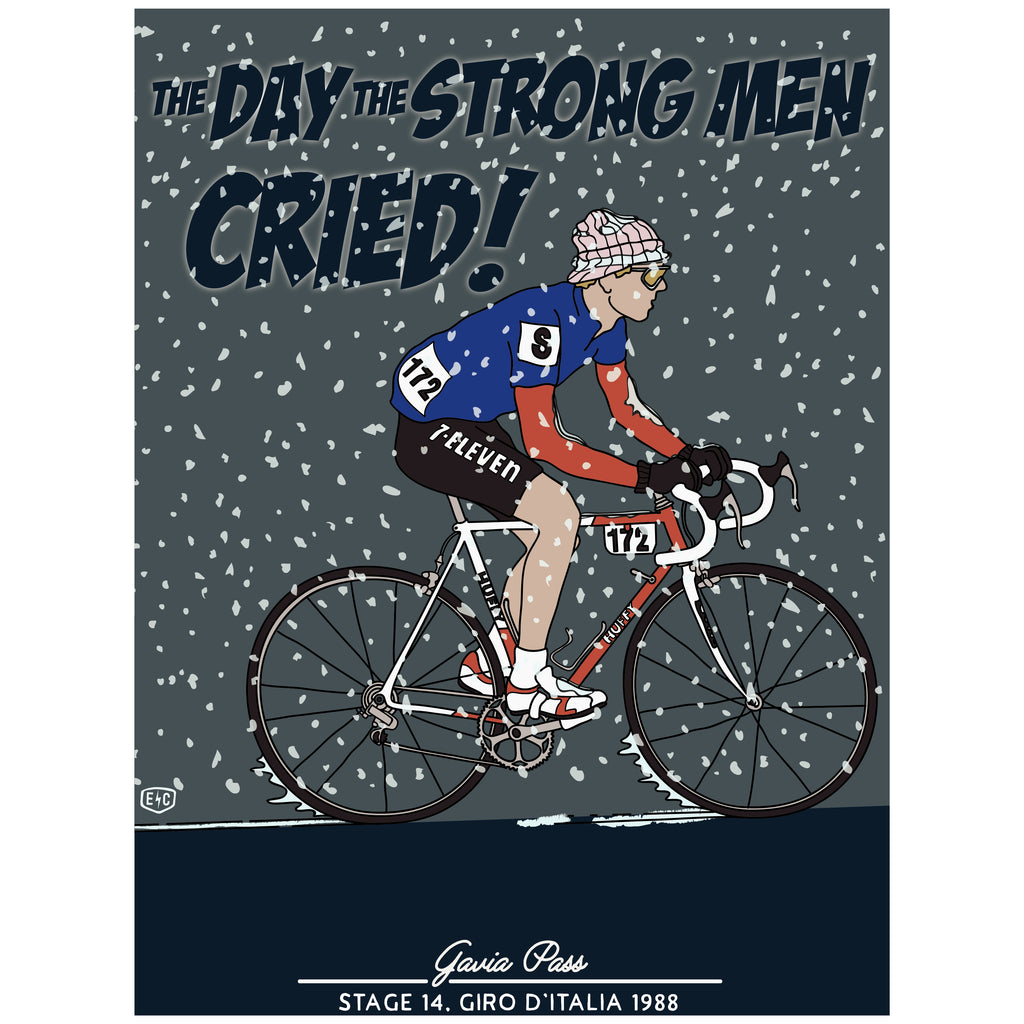 His team car told him that he needed to be willing to lose the race in order to win the Giro. And with that, on June 5, 1988, with a snowstorm pounding the Gavia Pass on stage 14 of the Giro, American Andy Hampstein launched an attack that would earn him the Maglia Rosa, which he would wear to the finish and become the lone American victor of the Giro d'Italia.

Arguably the single most iconic stage in the history of the event - better known as, "the day the strong men cried!"  And, it led to an American winning the historic Tour of Italy. Pretty damn cool!

A statement in any room. These matte, museum-quality posters are printed on durable, archival paper.