BLACK FRIDAY SALE - USE "BE_GRATEFUL" AND GET 25% OFF!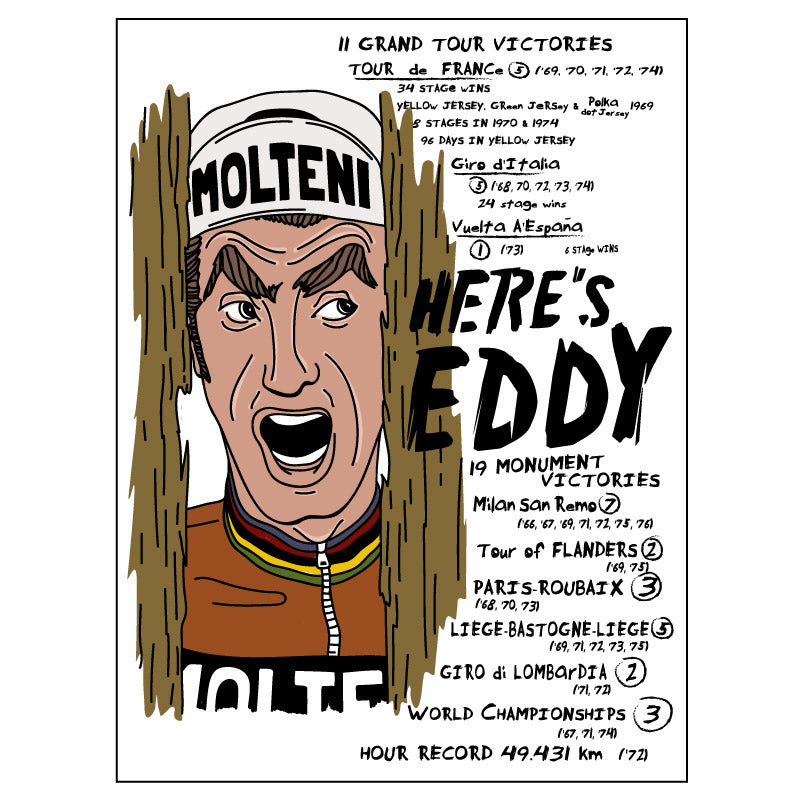 In his prime he was known as "the Cannibal." In Italy, they called him "Il Mostro" (the Monster). But, here in the states, we think he would have been more like Jack Nicholson in "The Shining", smashing in doors and announcing,
"Here's Eddy!"

A statement in any room. These matte, museum-quality posters are lovingly printed on durable, archival paper.

18" x 24"