FREE SHIPPING IN U.S. FOR ORDERS OVER $100
Sabotage
$35.00
This product is currently sold out.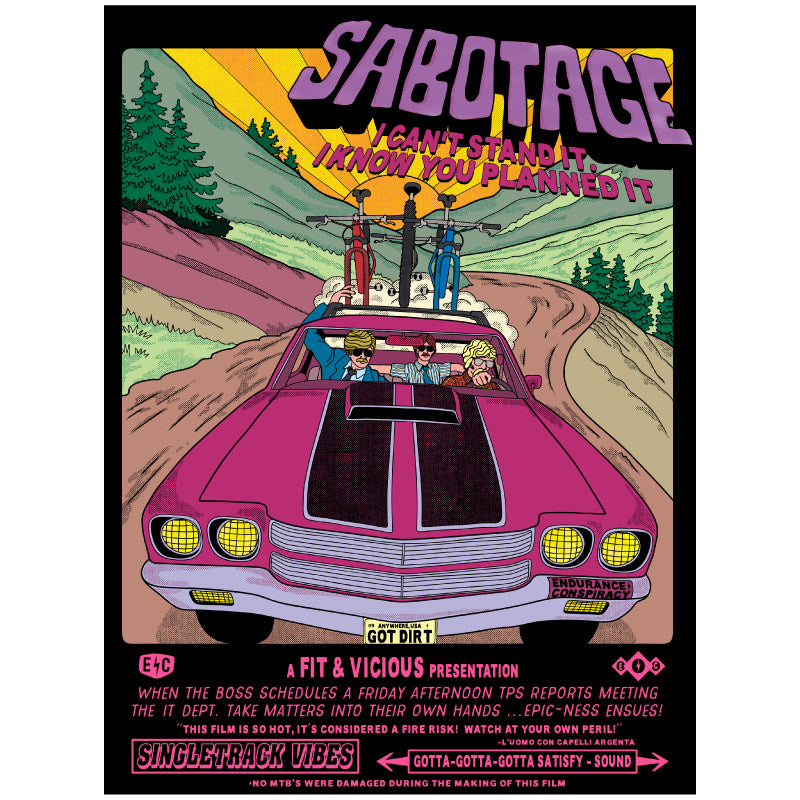 Your boss decides Friday afternoon is a good time to discuss TPS Reports, and that's where you draw the line. You round up a couple of homies and make a break for it and head for the hills for a little single track vibes time. And, yeah...we love the Beastie Boys.

A statement in any room. These matte, museum-quality posters are printed on durable, archival paper.

18" x 24"