BLACK FRIDAY SALE - USE "BE_GRATEFUL" AND GET 25% OFF!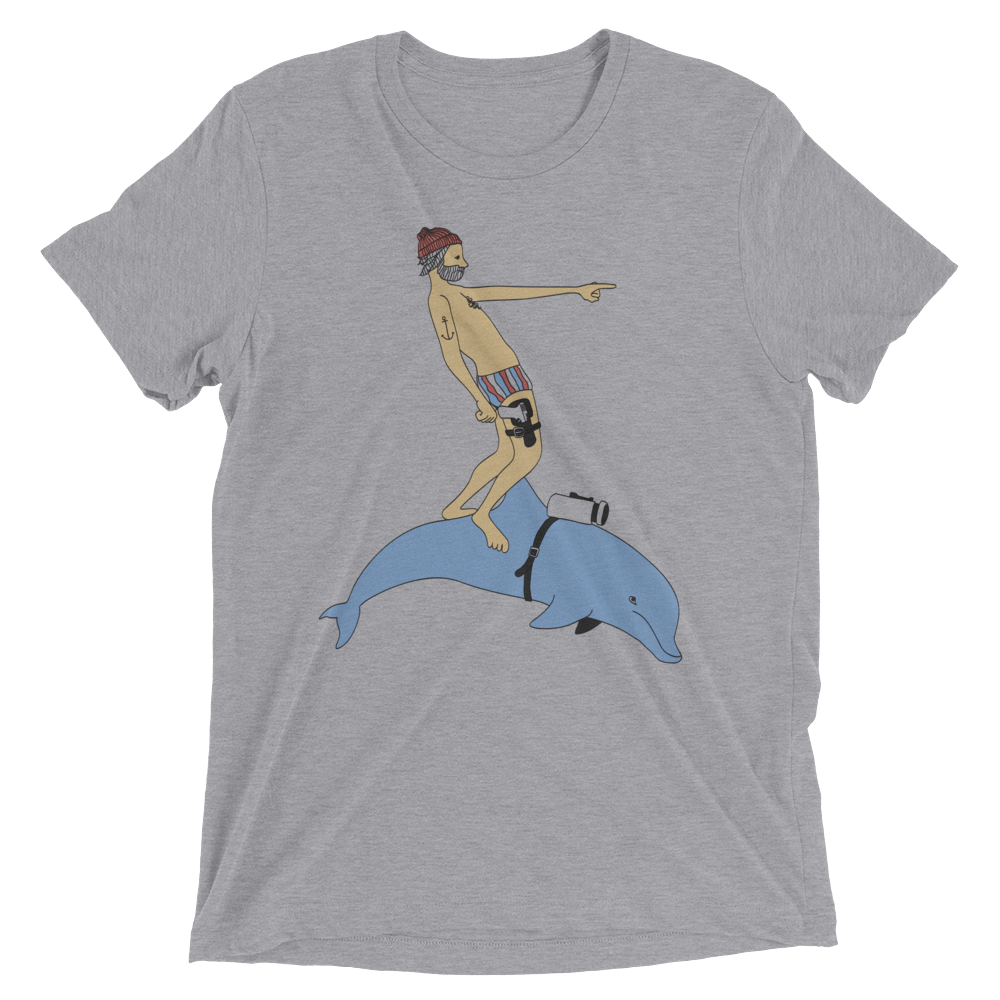 From an Endurance Conspiracy favorite - "I'm going to find it and I'm going to destroy it.  I don't know how yet.  Possibly with dynamite."  The Life Aquatic. 
Yep, from time to time, we're just driven to honor some of our cinema favorites.  And, you have to be pretty fit to capture and ride your own dolphin...no?!
100% ringspun cotton
Pre-washed
Double-stitched neckline
Fabric weight 4.1 oz.
t-shirts come pre-washed and pre-shrunk